Braun CoolTec Review – The Best Shaver for Sensitive Skin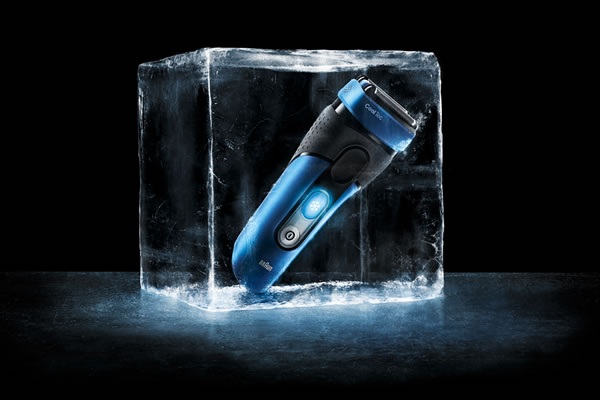 How about putting shaving irritation on ice? Braun CoolTec shaver incorporates a technology that will cool down your skin as you shave unlike standard electric shavers that usually build up heat. This shaver is yet another breakthrough from Braun for an irritation free shaving experience, truly a brilliant way to tackle skin irritation, redness, burning or itching.
Braun CoolTec Shaver and Its Groundbreaking Features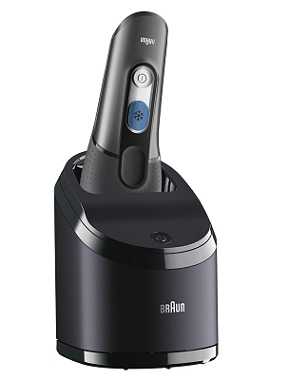 According to research, more than 40% of men suffer from some sort of skin sensitivity. If you read one or two Braun CoolTec Reviews before you buy, be sure to look for what users have to say about Thermo-Electric-Cooling  technology. This technology is what makes the shaver so unique, and sets it apart from the rest of the shavers.
This shaver has the cooling bar and Thermo Electric Cooler. The aluminium cooling bar is integrated into the shaver head which and acts like ice, to cool down your skin while shaving. The cooling bar makes contact with the skin while shavingproducing the cooling effect. You just need to press a button and the temperature of the cooling bar drops by 20°C. When you shave you can feel your skin cooling down. This avoids razor burns and redness on your skin.  This is why many consider Braun CoolTec as the best razor for sensitive skin.
Check Price and Availability Here
Another advantage is that you don't need cream or gel to use with this shaver. In fact, you should avoid using any foam or gel as it might act as a thermal insulator and possibly damage the shaver. Since there is very little or no skin irritation you probably won't feel the need for aftershave balm. You can use this shaver both wet and dry.
When you have sensitive skin you'd be advised against shaving the same area repeatedly as this can trigger skin irritation, but most of us do in pursuit of closeness. The good thing about this Braun CoolTec shaver is not just the ability to cool the skin while shaving but the shaver presents a reasonably powerful motor with Adaptable three-stage cutting system, delivering a clean and close shave with ease. Medium thick beards will have no problem getting the desired closeness though it can be tricky for those with a really thick beard.
Like other top Braun Series this shavers, this unit  comes with automatic cleaning and charging systems. It uses an alcohol based cleaning fluid that supposedly eliminates 99.99% of germs and bacteria. It cleans, lubricates, scents and recharges. This is a luxury feature you don't want to overlook.
At the back of the shaver is an attached trimmer to work on your moustache, sideburns, or beard. Battery life is good with up to 45 minutes of cordless shaving, and you can fully charge the battery in 1 hour or go for a quick 5 minute charge for one shave. This Shaver is elegantly designed and sturdily built.
Checkout What Customers are Saying on Amazon
Why Braun CoolTec won't Work for Some
Braun CoolTec is a mid-range shaver. It is comparable to Braun Series 3 models and not the best choice for people with thick facial hair. If you have  thick facial hair you're likely to make several passes to match the results of the up market shavers like Panasonic ES-LV81-K Arc 5 or Braun Series 7 790cc. Though this shaver is an excellent choice for people with sensitive skin it is simply not the shaver that will give you the closeness of disposal blade or top-end shavers. Those with thick hair who want a very close shave should look for more one of the more advanced shavers.
Final Thoughts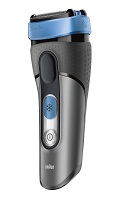 This Braun CoolTec shaver may not be as good as Braun Series 7 or Braun Series 5 in terms of overall performance and closeness but definitely a good shaver, especially for those who have sensitive skin. CoolTec is in the Series 3 range of Braun shavers which is quite popular. Again, if you have light to medium hair the shaver will have no problem giving a close shave.
Overall, you'll be pleased with this shaver and very pleased if you suffer from skin irritation with other razors. It is the best electric shaver for sensitive skin on the market because it that addresses the issue of skin irritation within the shaver design itself.