Panasonic Arc 3 ES-LT71-S Review – Impressive Mid-Range Shaver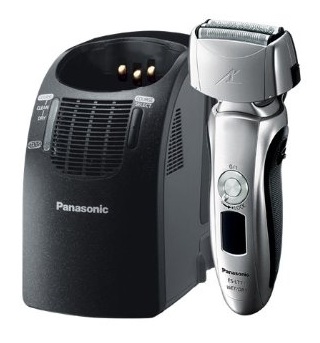 We all hate paying for features that we hardly use or value. These days, top rated electric shavers are offering way too many bells and whistles, and like it or not, you're paying for it. If you're someone with simple taste you'd really appreciate what Panasonic ES-LT71-S has to offer.
When I first read Panasonic Arc 3 reviews from other users I could tell that this is a simple, yet very efficient shaver. The shaver gives high performance and a comfortable shave every day for my medium thick beard. With a 13,000 CPM (Cycle per Minute) linear motor drive, this shaver will work brilliantly for men with a light to medium amount of facial hair. The most powerful linear motor drive available on the market, in an electric shaver runs at 14,000 CPM. So, there is not much of a difference between this and the Top of the line, except that it's motor is slightly more powerful. You will however end up paying a lot more for the top-end shavers with all the bells and whistles.
Check Price and Availability Here
Why Panasonic Arc 3 ES-LT71-S is the Best in the $100 Range
The Arc 4 or Arc 5 blade systems are a bit too expensive for many. They are a bit more sophisticated and efficient than the Arc 3 but as mentioned before, for many people the difference is not so huge as to justify the much higher price. the Panasonic ES-LT71-S shaver is perhaps the most efficient shaver in the $100 range and is almost as good as high-end shavers.
The motor power is comparable to, if not more powerful than a lot of other top-end shavers such as theBraun Series 7 or Philips Norelco SensoTouch 3D. The shave is almost as close as a razor blade and very gentle to my skin. I have sensitive skin, but I have no issues with this shaver and have little to no irritation. Since the motor is powerful you don't have to make multiple passes to get a clean shave, reducing the chances of skin redness or irritation. The 13,000 CPM linear motor drive of the shaver is very impressive for a fast, close and irritation free shave.
It sounds nice to own shaver with 4 or 5 blades but in reality 3 blades is just fine for a smooth and close shaving experience. The shaver head pivots back and forth to follow the contours of your face better. I don't have to struggle for close shaves even in problem areas like the neck and the jaw line.
Though I'm not a fan of wet shaving I do enjoy the luxury of wet shaving occasionally in the shower. You can use this shaver for both dry and wet shaving efficiently. ES-LT71-S shaver is waterproof, and easily cleans under running water without damage.
Panasonic ES-LT71-S comes with an automatic cleaning and charging system that will conveniently clean, dry, renew and charge your shaver at the push of a button. You need to buy the cleaning solution which is an extra cost but it is well worth it. There is no problem of evaporation like the Braun cleaning solution as the cleaning fluid is not alcohol based. You can get around 30 cleans per cartridge which will last about 60 days as you don't have to clean with the solution every day.
Click Here to Read Customer Reviews on Amazon
Downside
It is hard to write anything bad about the Panasonic Arc 3 ES-LT71-S shaver. Even so, this is not the best electric shaver on the market especially for those with very thick facial hair. If you want a better performing shaver try out Panasonic Arc 4 or Arc 5 shaver with the more powerful linear motor drive and more blades. Some users have suggested that the trimmer is substandard. It started pulling my hair a bit dealing with a 2 – 3 day growth.
Final Thoughts on Panasonic Arc 3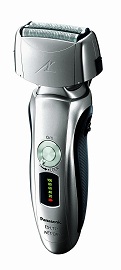 Panasonic Arc 3 ES-LT71-S is definitely a high quality shaver with fast linear motor drive, great cleaning system, good battery life, and great price. I feel it gives as close a shave as other models with more blades. For me, more blades would mean a little faster while shaving but not closer shaves.
This Arc 3 shaver is not only for those with a tight budget. It's an ideal shaver for those who hate paying more than what is worth, but of course no bells and whistles.