Panasonic ES-LV81-K/ES-LV61-A Is Certainly Not For Everyone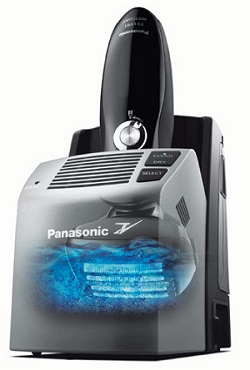 Panasonic ES-LV81-K or Panasonic ES-LV61-A is an easy choice for those who want the most sophisticated and efficient shaver in the present market. If you're someone who wants a quick Panasonic ES-LV81-K review and money is not an issue we suggest you go for it.
Panasonic ES-LV81-K/ES-LV61-A is a luxurious shaver addressing every possible detail to uphold the benchmark as the Best Electric Shaver.
However, it could be absolutely a waste of money for someto buy Panasonic ES-LV61-A or ES-LV81-K. Let us do side by side analysis as to why some men would consider this shaver as not worth it while many others consider it as superior than any electric shaver out there.
 Check Price and Availability Here
Panasonic ES-LV81-K/ES-LV61-A – World's First Linear 5 Blade Shaver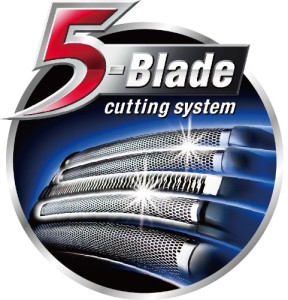 Panasonic ES-LV81-K/Panasonic ES-LV61-A is the world's first Linear 5 blade shaver. This simply means faster and better coverage while shaving which is not possible with 4-blade cutting system. It matters a lot for many of us how fast we can shave while getting the desired closeness and comfort.
If you are not happy with the previous Panasonic 4-blade shaver in terms of speed and coverage this one is a safe bet. In fact this is the fastest linear blade shaver in the present market and a clear edge in features and performance over Braun Series 7-790cc, the second most popular foil shaver.
But, like we always said your personal factors should be taken into consideration before deciding upon any electric shaver no matter what they claim. A faster motor or additional blade won't necessarily enhance your shaving experience. And if you are happy with your present electric shaver there is no point getting a more sophisticated shaver.
Comparing to 4-Blade Panasonic ESLA93-K/ESLA63-S
Apart from the extra blade, the Arc 5 shaver is slightly lighter plus better quality. It looks more classy and solid and you can make it out at a glance. Just like ActiveLift feature of Braun (credit to Braun for this) the new Arc 5 includes Lift-Tech outer Foil to capture flat lying hair with ease. This is a nice feature to tackle problem areas like the neck and jaw line.
Other than that, the older model Panasonic ESLA93-K/ESLA63-S (review here) is an excellent razor that will give you a close and clean shave any day for almost half the price of Panasonic ES-LV81-K/Panasonic ES-LV61-A (Arc 5). It offers the same motor speed of 14,000 CPM (cycle Per Minute), Multi-Flex Pivoting head and a curved Acr Foil to follow the contours of your face ensuring better coverage and comfort all the time.
Click Here to Read Customer Reviews on Amazon
Panasonic Arc 5 shaver Outshines Other Leading Shavers
A lot of people who are extremely satisfied using the 5-blade shaver are those who don't get the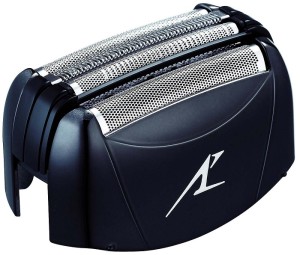 desired result using other top end shavers like Braun series 7, Philips Norelco 3D or Panasonic 4-blade shaver. These top shavers despite all
the applausive features still leaves patches unattended and especially people with thick hair and tricky facial contour have to refocus on these areas multiple times.  The 5-blade cutting system of ES-LV81 K/ES-LV61-A will ably handle these issues in a stroke or two. There won't be any missed spot as we experienced with other top-end shavers which make our overall shaving experience more complete.
You will actually get a clean and close shave like any good blade razor without the nicks and burns or bleeding. Panasonic 5-blade shaver consists of one centrally positioned Slit blade and 4 Quick Lift-Tech Foils. This set up makes it a breeze for the shaver to get a close and fast shave that those other leading shavers fails to give.
Difference between Panasonic ES-LV81-K and Panasonic ES-LV61-A
The difference is the absence of Automatic Cleaning and Charging System with Panasonic ESLV61-A. Since Panasonic Arc 5 is fully washable with wet/dry shaving features it is only a matter of convenience while deciding between the two versions. You need to manually clean with ES-LV61-A which is not hard at all but even better with automatic cleaning system of ES-LV81 K.
Who Should Buy Panasonic ES-LV81-K/Panasonic ES-LV61-A (Arc 5)
People looking for more foils to get better coverage and faster shaving experience
People who still don't get the desired result from Braun Series 7, Philips Norelco 3D shaver or Panasonic 4-blade shaver in terms of speed and closeness
People who want a very fast yet quite liner motor shaver
People who want outmost comfort and luxury with shaving gizmo
Don't Buy:
If you are satisfied with your present shaver
If you have less facial hair
If you hate spending too much on shaving gizmo
Overall Impression
There is very little room for complain and arguably even the expensive price tag justifies considering it performance and comfort. Generally, Panasonic electric shavers are very efficient and reliable but this particular 5-blade shaver has addressed the nitty-gritty to beat any other shavers on the market for ultimate shaving experience. It is indeed the king of shavers.