Finally an Impressive New Remington XR1370 Hyper Series
Remington XR1370 Hyper First Impression
The Best of Remington Electric shavers
Remington electric shavers are inexpensive, but they are certainly not cheap in terms of quality and performance. Remington has been making  electric shavers for more than 75 years and there are hundreds and thousands of men who are completely satisfied with their Remington shavers.
Remington primarily makes entry level and mid level electric shavers. So if you are looking for a "no frills" shaver you might well find that Remington has the best deal in the marketplace for that kind of electric razor. [Read more…]
Philip Norelco AT830 Review – Rising Star on Amazon Best Seller Lists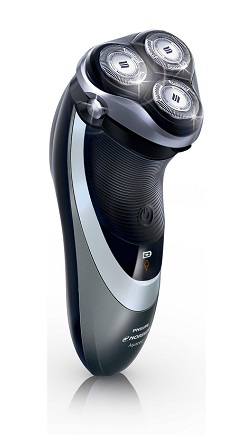 Philips Norelco AT830 PowerTouch with Aquatech Electric Razor is our favorite Philips shaver in the mid-range category. The performance and value for money this shaver offers is something hard to come in our experience.